I wasn't much of a kid for dolls. I prefered plastic animals. I had a dollhouse, but used my plastic animals in the dollhouse. But then one year it happened. Baby Alive was released, just prior to Christmas. Oh how I wanted Baby Alive. She came with different flavored powdered food packets that you mixed with water - cherry, lime, and strawberry for feeding. After moving a lever in her back, she'd swallow the food, and it would come out the other end. What could be more intriguing than a doll that PEED and POOPED?!?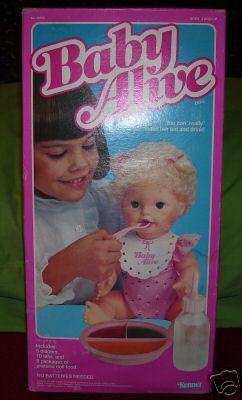 Alas, I wasn't the only kid that wanted a Baby Alive that year, because there wasn't one to be found anywhere when Christmas rolled around.
Instead, I got a doll that cried and drank bottles. The crying was pretty good. But I sure was bummed there would be no mixing of baby food and diaper changing going on.
Second place for the toy I always wanted but never got would be Milky the Cow, who drank from her trough and then you could actually milk her.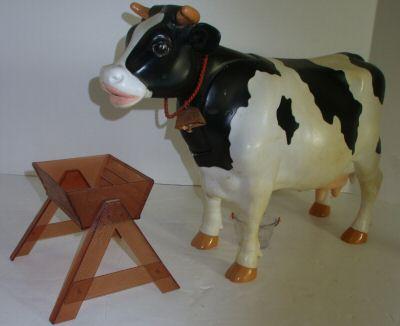 Hmmm. I guess I had a thing for bodily functions.
Want to participate in Memory Lane Friday? It's easy! Just copy the code from below the button and paste it into the blog. Then come back and add your website to Mr. Linky, and if there are others visit their sites too.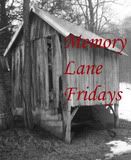 Come back next Friday - the theme is 'a room'.