Each week I write about a memory from childhood to preserve my own memories for my kids. You are welcome to join me. This week's theme is a time you got in trouble.
Me? Get in trouble? Never! Because I was too smart to get busted. Most of the time ;-) Course there was that time Erin and I went swimming in the cow cistern. Oh, and then that time I got busted for writing a fake excuse note and skipping school. But the incident that truly stands out in my mind is from when we lived in Marion, Virginia. We only lived there for a year, when I was nine years old.
Marion is a tiny little town in Southwest Virginia. Here is the Courthouse.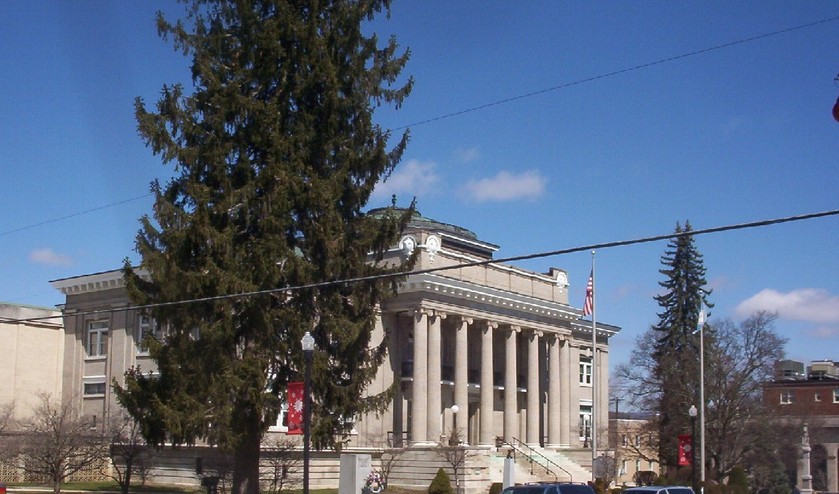 So my best friend at the time was Leanne. She had the ins and outs of all good kid things going on in Marion. And so she came and whisked me off one day to a fort in the woods. All the kids were there. It was awesome. I think someone had even dragged an old mattress into the fort .
Hours passed of fort games and hiding and trampling through the woods.
It was a wonderful day.
One of those days where you just get completely caught up in the moment.
And then you head home and realize.
You're going to be in trouble.
That's right.
I left without telling my mom where I was going.
Or when I was coming back.
So by the time I got home, my mom was in a terrified panic.
And with the subduing of fear at the sight of me, came anger.
I was informed that I was going to be s-p-a-n k-e-d (I had to edit this word because my blog was drawing the wrong type of traffic for it - I'm sure you can imagine).
I don't remember this happening any other time, although I'm guessing it did.
So we headed off to my bedroom.
And my mom made me bend over her lap.
And then she started.
The thing was, it didn't hurt.
And since I wasn't accustomed to this it was....well...funny.
So I started laughing.
Bless my mom. Instead of getting angrier she started laughing too.
She said, "I guess you're too old for this!"
GROUNDED!
Want to participate in Memory Lane Friday?
Copy and paste the code from below the button onto your blog.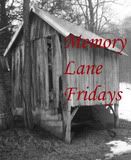 Then come back and put your website into Mister Linky. Don't forget to comment on others' posts!
Next week's theme is A Favorite Teacher.