This is a Sponsored post written by me on behalf of
SAVE
for
SocialSpark
. All opinions are 100% mine.
Paul and I met during Welcome Week in college. One of the first road trips we took was to San Antonio, to watch Baylor play in the Fiesta Bowl. I immediately fell in love with San Antonio - with the sights, the people, and the food.
We walked all over the city, until my feet couldn't take another step. We ate at a quaint little restaurant overlooking the Riverwalk and watched the boats floating by.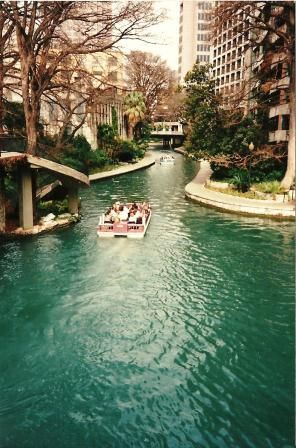 I loved the authentic Mexican food, which was very friendly on the college budget. While Mexican food is available in Virginia, it just can't touch the tastes of Mexican cuisine in San Antonio.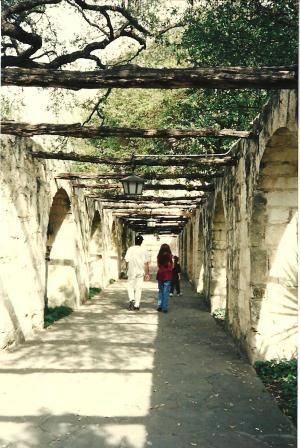 I would love to return to Texas and take my boys to San Antonio. How they would delight in this wonderful city. If we went, I'd use SAVE – San Antonio Vacation Experience to find the best deals on hotels, museums, and other attractions. First, I'd book the San Antonio Riverwalk Marriott, where SAVE rates range from $119-$249 (they have many other hotels too, but I like Marriotts). Other deals I would snag are 20% off the Children's Museum, $1 off Ripley's Believe it or Not (Paul and I went there on our trip, so I'd want a repeat visit!), $2 off Alamo trolley, $2 San Antonio Botanical Gardens, multiple discounts for Sea World, and $2 off Schlitterbahn (which is not in San Antonio, but I made a trip there with my roommates each summer during college).
One thing I remember so well about our trip was that even though it was January, it was a balmy 80* outside. Since Paul and I were both from states further north, we delighted so much in this. I hope that one day we are able to return with our boys and enjoy touring the city as a family.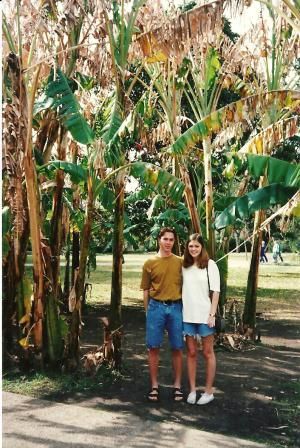 Be sure to check out all the Limited Time Offers you can score for travel to San Antonio, and follow @SAVEinSA to find out when new deals become available!
Hopefully one of these days we'll make it back to the Alamo....
All pictures are my own (circa January 1994) except the image of the Alamo above.