This is a Sponsored post written by me on behalf of Whitney Farms for SocialSpark. All opinions are 100% mine.
We do a lot of gardening. Right now, planted in our garden, we have tomatoes, asparagus, rhubarb (pictured below), garlic, peas, corn, summer squash, zucchini, birdhouse gourds, cilantro, beets, lettuce, green peppers, jalapenos, and watermelon (the latter of which is the only one that is not up yet). I confess that while we are not 100% organic in our gardening at this time, I do try to use organic products whenever I can. I think it's better for the health of my family, as well as better for the land. We hope to be able to grow in our soil for many years, so we want to nourish it.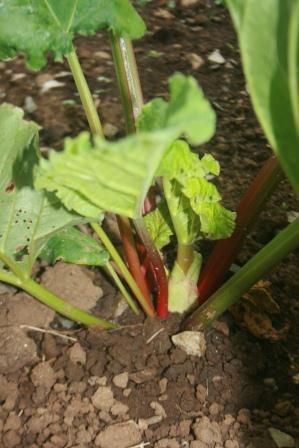 This is why I love the idea of Whitney Farms. It's a line of natural plant foods and soils with no additives and nothing harsh or artificial - just ingredients of the Earth. With over 25 years of gardening experience, their products have almost no dust, no manure odor, are easy to apply and contain beneficial microbes. I can feel good about using organic soil and organic plant food in my garden when I later harvest the veggies and feed them to my family. When my three young boys are out there picking peas off the vine and sticking them straight into their mouths (which believe me, they love to do), I won't sweat it.
Even if you don't grow vegetables, you might try
Whitney Farms®
for your flower beds. Particularly if you have animals wandering around the perimeter - I always worry about my chickens or dog getting into toxins around the house. I'd much prefer to use products that aren't harmful! Check out my hydrangeas, almost ready to come into some color and bloom: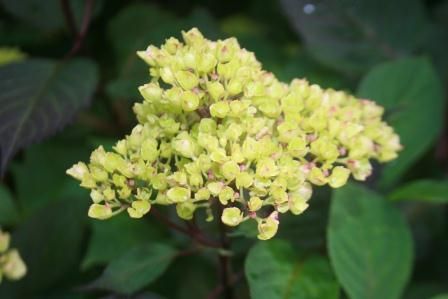 I'm looking forward to printing out a $3 Whitney Farms coupon so I can try out their products for myself. I think it's an important step in raising the healthiest foods for my family, and in taking care of the earth. I'd encourage you to print out a coupon and give it a try yourself!